At OSE, we know what it takes to deliver Shopify solutions that will increase your sales. Not just look good.
If you're looking for a Shopify development partner who specialises in the design, delivery and support of industry-leading eCommerce solutions, talk to OSE.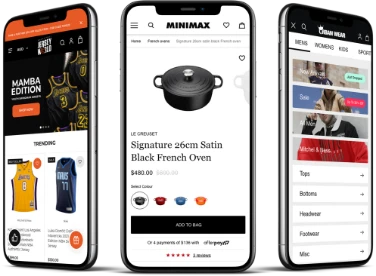 Work with Melbourne's best
Shopify

developers

At OSE, delivering best-in-market Shopify solutions to our customers requires us to consistently attract the best talent to our agency.

To do so, OSE have joined the Shopify partner program, run complex development testing procedures prior to hiring any new staff and offer fantastic benefits to ensure our team stay part of the OSE family long-term.

From our talented Shopify front-end development team, to our UX designers, back-end technicians and project managers, when it comes to Shopify development, OSE are Melbourne's fastest growing Shopify partner.
Members of the Shopify Partner Program
Knowing that you're working with a trusted member of the Shopify Partner Program is an important aspect when choosing a development partner.
From keeping up with the latest Shopify innovations and technologies, to implementing cutting-edge solutions and contributing to the Shopify community; ensuring our team are doing things the right way for our customers is our #1 priority.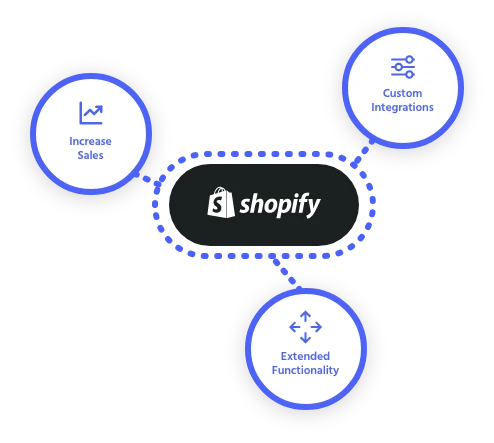 Need a Shopify App developer in Melbourne?
Looking to develop a Shopify App with a local team in Melbourne? Look no further than OSE.
OSE have proven experience in the Melbourne and greater Victorian markets delivering innovative Shopify Apps, custom integrations and detailed workflows for retail merchants.
From connecting Shopify to complex ERP's and internal systems, to developing fit-for-purpose apps for your business, OSE are experts in the architecture and implementation of Shopify App solutions that will assist you to increase the operational efficiency of your online business.
Your full-service Shopify experts.
Your full-service Shopify experts
Shopify Design

Ensuring your Shopify theme is fast-loading, optimised for mobile and conducive to higher conversions takes experience.

At OSE our team of UX designers specialise in screen design for eCommerce businesses and can ensure your Shopify site stands out from the crowd.

Development

Best-practice Shopify development is what will allow you to outperform your competitors online.

From SEO-friendly page design, to use of structured data and advanced Google marketing techniques; OSE are your Shopify development experts.

Support

Supporting your Shopify website requires you to invest in improving all areas of your site.

From design, to page speed, performance and marketing; if you're looking for a Brisbane Shopify partner you can rely on, OSE has got you covered.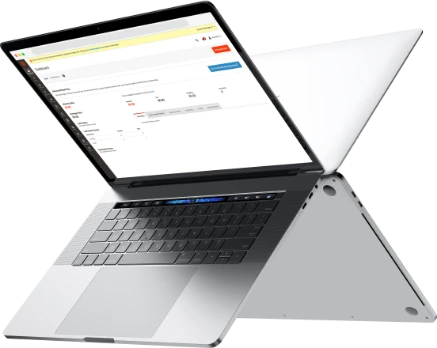 Why choose
Shopify

for your eCommerce store?

Shopify is one of the world's leading and most popular eCommerce platforms. With simple to use inventory management, high-level security, scalability, not to mention an extensive app store; Shopify is a great choice for your online business.
Inventory Management
One of the stand out features of Shopify is it's simple to use inventory management. Whether you're selling t-shirts or car tyres, inventory is a snap in Shopify.
Security and Reliability
Shopify's cloud-based architecture means you can rely on best-in-class practices for information management and security across your online store.
App Store
Access thousands of Shopify apps for your eCommerce store from the world's best-known brands. From payments to marketing, Shopify's App Store has you covered.
Pricing Plans
Scale your business with a Shopify plan that suits your stage of business. Start with 'Shopify Basic' and scale to 'Shopify Plus' as your business grows.
Customer Support
Partnering with OSE to maintain your site also means you have access to Shopify support. Take advantage of world-class technical support for your online store.
Marketing
Shopify is a fantastic platform for developers to help you market your products. Connect with marketing automation platforms such as dotdigital, and sell more online with Shopify.
Frequently Asked Questions
Want to know why OSE are Brisbane's leading team of Shopify developers? No problem.
In Melbourne, business relationships are everything. As such, we know our expertise across the Shopify platform isn't the only thing that matters; it's trust.
At OSE our aim is to provide our Shopify customers with the best possible advice, all based upon a heavy focus on ROI. We price fairly, and are extremely technical. We're in the business of partnering with our customers long-term, which is why our customer retention is so high, and our clients see strong growth online over an extended period of time.
No. OSE is a 100% Australian owned and operated eCommerce specialist.
At OSE, all our Shopify development is undertaken in-house by our Australian team of experts.
When dealing with OSE, you'll meet and work with your dedicated team of account specialists and developers, a difference our customers soon come to realise has a major impact on their profit sheet.
Yes. At OSE we offer technical support to customers with existing Shopify websites, those looking to transition providers, and have an array of flexible service offerings.
Whether you're looking for a retainer model, to purchase blocks of hours, or simply utilise OSE on an as-needed basis, we can support your Shopify store within business hours or after-hours.
Shopify offers a series of pricing plans consisting of the 'Basic', 'Shopify' and 'Advanced Shopify' options. Each of these plans is part of the standard Shopify offering and consist of a incremental array of features.
Shopify Plus is the premier product offered by Shopify targeted at high-volume retailers and has a more extensive feature list. For more information on the Shopify Plus offering, visit the https://www.shopify.com.au/plus website.
Out-of-the-box Shopify Plus offers B2B functionality. This feature is exclusive to Plus level customers and is a fantastic way to sell wholesale or in bulk to business customers.
No. All pricing plans across both Shopify and Shopify Plus offer unlimited products as a feature allowing you to list as many products as you like.
Yes. Shopify will allow you to add any payment gateway you like to their platform, however does charge a service fee for non-Shopify Payment providers. For more information on Shopify Payment fees, please visit https://www.shopify.com.au/pricing.
At this point Shopify does not offer shared catalogue functionality across multiple websites. To sell your products across multiple regions and/or sites, you will need to setup multiple Shopify instances. Depending on the product range you are selling and the site inventory, different fees may be associated to the cost of each instance.
Yes. Shopify will allow you to add any payment gateway you like to their platform, however does charge a service fee for non-Shopify Payment providers. For more information on Shopify Payment fees, please visit https://www.shopify.com.au/pricing.
Shopify POS is the Point of Sale offering from Shopify which allows you to take over the counter sales from your customers.
Shopify POS comes in two variants, 'Shopify POS' and 'Shopify POS Pro'. 'Shopify POS Pro' comes at an extra cost to 'Shopify POS' which is part of all current pricing plans. For more information on Shopify POS, please visit https://www.shopify.com.au/pos.