Why choose Magento?
Adobe Magento is a best-of-breed eCommerce solution for online retailers.
Built to scale with your business, select from three versions of the Magento platform designed for retailers of all shapes and sizes.
From Magento Community to the ultimate eCommerce solution Adobe Magento Commerce; a feature set that will deliver on your requirements is available at any scale.
Looking for the most widely recognised, flexible and trusted eCommerce platform available in market today? Look no further than Magento.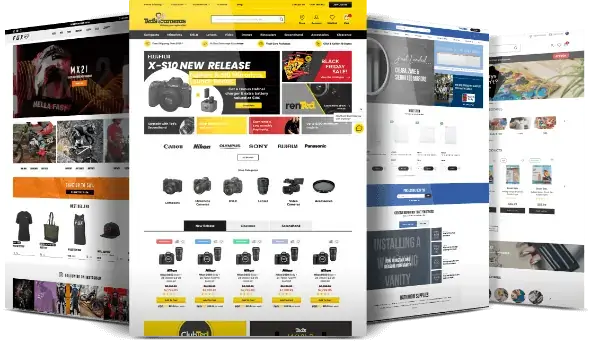 Browse the Benefits
Capable of handling thousands of products

Advanced B2B functionality

Coupons, Gift Vouchers & Cart Price Rules

Comprehensive and extensible API

AI-powered Product Search

Manage multiple stores from a single login

Bundles & Configurable Products

Cross-sells and Up-sells

Advanced pricing tiers and customer groups

…and so much more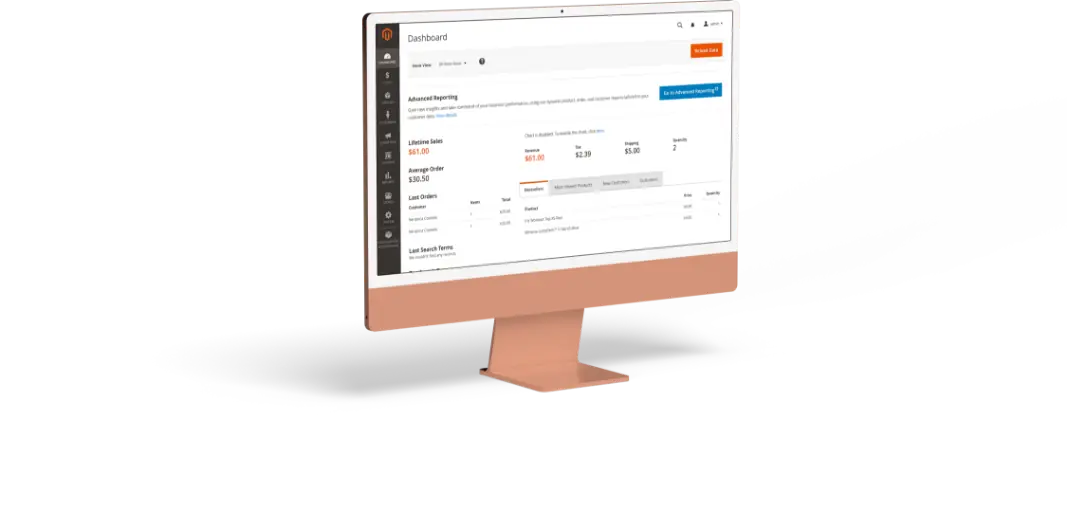 Certified Adobe Magento Partners
At OSE, we're part of the Adobe Magento Solution Partner Program. This means that our Magento developers are required to adhere to industry standard best-practices for Magento development and hosting of Magento eCommerce solutions.
Our team pride itself on delivering Magento Commerce and Community solutions that are easy to update, look amazing and provide your customers with a blazing fast user experience on both desktop and mobile devices.
If you're looking to drive more sales online and grow your eCommerce sales channel, you can be sure that the Magento Commerce experts at OSE will deliver a market-leading solution that meets your requirements.
Just some of our Magento customers
Just a few of our Magento case studies
Ted's Cameras is Australia's #1 supplier of digital camera equipment. Learn how OSE supports the Ted's brand online.

Selling the most in-demand Moto and MTB products online from the #1 MX brand in the world takes a team who know how to get things done. That's why Fox turned to OSE.

Discover how OSE is working with leading bathrooms retailer, Highgrove Bathrooms, to transform their B2C eCommerce channel.
Power your eCommerce store with a Magento development agency who understands how to drive more sales online.
Contact Us Today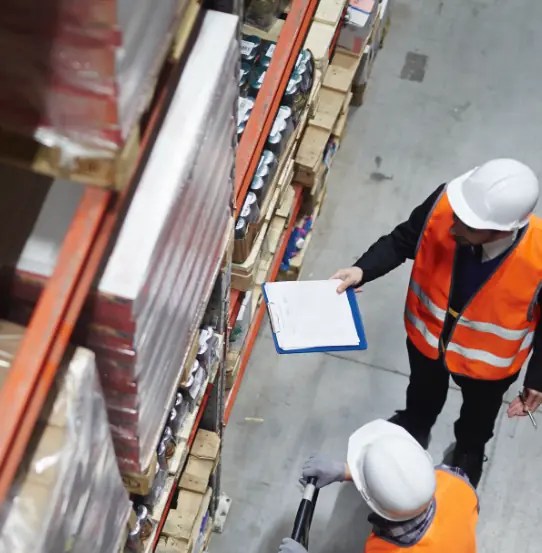 Adobe Magento Commerce
If you're a high-volume retailer, have a complex array of business requirements, or are looking to deliver a large-scale application; then Adobe's Magento Commerce platform is for you.
With advanced functionality designed specifically for the needs of leading retailers, Magento Commerce is widely recognised as the go-to platform of choice for large-scale brands.
OSE is a highly certified Adobe Solution Partner, and pride ourselves on delivering best-in-class Magento Commerce solutions for customers across a variety of industries.
Looking to drive more sales online? Then OSE can assist you with a Magento Commerce solution that will transform your business.
Your local Magento development team
Frequently Asked Questions
Want to know why OSE are Australia's leading Magento development agency? No problem.
At OSE, we're committed to growing your eCommerce business using best-practices for Magento development.
Whether you're a Magento Commerce or Community customer, our team has years of industry experience helping customers both large and small scale their business using the Magento platform.
Because we're a Magento development specialist, focussing solely on eCommerce solutions, we spend all-day every-day working with Magento customers to improve their websites and sell more products and services online.
You could say, when it comes to Magento, we're the best in the business.
No. OSE is a 100% Australian owned and operated eCommerce specialist.
At OSE, all our Magento development is undertaken in-house by our team of experts. We have staff located in Brisbane, Sydney, Melbourne and Auckland who all work as part of the OSE team.
When dealing with OSE, you get to meet and work with the team of Magento experts working on your site, allowing you to realise the difference this makes to your business and the quality of work delivered.
Yes. At OSE we offer flexible support option to eCommerce retailers who have Magento websites and are looking to transition providers.
Whether you're looking for a retainer model, to purchase a block of support hours, or simply utilise OSE on an as-needed basis, we can support your Magento 1 or 2 website.
To improve the speed of a Magento website, the first step is to determine why the page load times are slow.
To do this, we recommend running an audit on your website pages which looks at the number of elements being loaded into your pages, the file sizes of those elements (i.e. images, CSS and JavaScript), and how we can limit the number of elements being loaded into your pages.
This doesn't mean removing content or customer facing elements, just changing the way things are implemented. This usually requires lazy-loading elements, only utilising what's necessary on each web page, and removing unnecessary Magento extensions which are often are poorly built.
In general, Adobe release what is called a minor upgrade to Magento once per year. This may be an upgrade from Magento 2.3 to version 2.4.
Patching, however is a monthly requirement. This requires a Magento expert to update your system to the latest version of Magento, i.e. version 2.4.X.
It is important to ensure your Magento website is up-to-date so your Magento development team can take advantage of new features so you're not vulnerable to any security issues. It's also important to note all Magento upgrades are backwards compatible.
For more information on Magento upgrades, visit the Tech Resources website.
To become an Adobe Magento partner you are required to register for the Adobe Solution Partner Program and complete a series of certifications demonstrating your team's capability across the Magento Commerce platform.
This involves completing training found on Magento U and passing the corresponding certification examinations.
It should also be noted, a qualified Magento partner is one that continues to support the Magento ecosystem and is constantly up-skilling in the area of Magento development.
Magento offers two versions of it's platform to the development community.
Magento Community is the free, self-hosted version of the platform and comes with less features than the fully-fledged Commerce solution.
At present, Magento Community does not offer features such as the B2B module or Business Intelligence feature which are popular and highly powerful services.
Magento Commerce on the other hand, is an enterprise software solution pitched at serious retailers. Magento Commerce is able to suit retailers of all sizes and is extremely scalable.
For more information on Magento Commerce, please visit the Magento Commerce website.
One of the reasons Magento websites run slowly is because they have too many extensions.
With this in mind, there's a fine line between leveraging too much core functionality and utilising extensions found on Magento Marketplace.
We recommend only using the bare essentials when it comes to Magento extensions and from well-known providers who offer a series of highly rated extensions.
Even on large-scale Magento builds, we would not recommend implementing more than 10 extensions, so if your site is using more than this, you can likely look to improve your implementation standard.
Magento 2 offers a completely new solution for eCommerce merchants to leverage online when compared to Magento 1.
With an extensive list of new features, improved stability and code structure, Magento 2 is winning a lot of new fans in the eCommerce community.
Although similar in some respects to Magento 1, Magento 2 offers developers the chance to scale customer websites like never before.
Depending on how many products you're selling and the types of features you're looking to add to your eCommerce site, Magento may be the right option for you.
In general Magento is suited to customers who are looking to run more than one website across multiple locations, have a catalogue of more than a couple of hundred products, and are looking to integrate with a series of third-party services.