Remedy Drinks – Global IA Restructure
Client

Remedy Drinks

Platforms

Magento

Solutions

B2C eCommerce
Remedy Drinks are Australia's largest and most successful Kombucha retailer. Learn how OSE assisted Remedy to restructure their information architecture for over six global markets.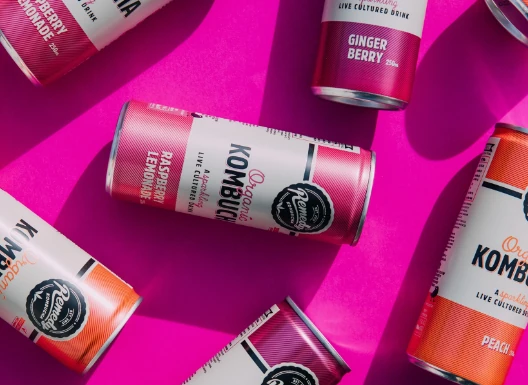 Remedy Drinks are Australia's leading producer of Kombucha. Just ask anyone...Remedy offer the tastiest and healthiest kombucha on the market.
With no sugar and chock-full of live cultures, not to mention organic acids and antioxidants, Remedy's range of kombucha-based beverages are not only tasty, but good for you too!
After conquering Australia, Remedy Drinks has quickly expanded internationally. During this journey, Remedy reached out to OSE to begin working on a series of projects, one of which was putting together an information architecture (IA) that would allow the brand to rank successfully in Google for each of their regional sites. This included New Zealand, Singapore, Canada, the U.K and the U.S.
Working with Remedy's Magento Commerce platform, OSE devised a strategy to completely restructure their IA that would allow for perfect indexation in each of the above regions, comprehensive and easy reporting in Google Search Console, whilst not damaging any of the good work done in the past by the Remedy team in the organic search arena.
A strategy for localised eCommerce
As part of this project, the Remedy brand had two options;
Stick with a .com strategy, or
Utilise regional domains such as .com.au, .co.uk and so forth
Due to the strength of the .com domain which had been built up in the Australian market over the years, it was decided that the following strategy be put in place:
Australia: remedy.com/au
New Zealand: remedy.com/nz
Singapore: remedy.com/sg
Canada: remedy.com/ca
United Kingdom: remedy.com/uk
United State: remedy.com/us
But what about the U.S domain? Shouldn't this utilise the .com extension without a folder attribute?
This was a point which we spent a great deal of time researching. Sure, .com domains are typically associated with the U.S market, but because the U.S is an emerging market for Remedy and there was so much strength in the .com domain associated with the parent brand, Australia, it was decided the .com/us variant would be used for the U.S...at least for the short term.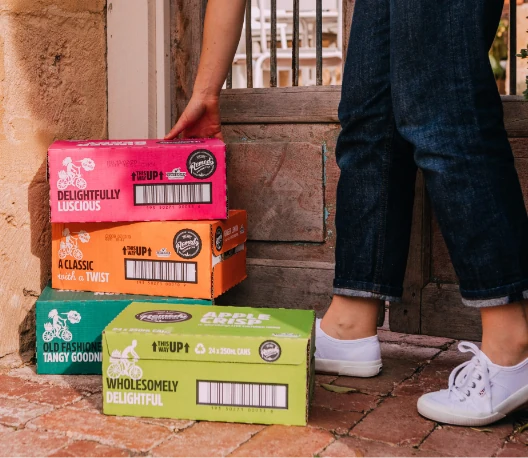 Working with Google Search Console
There are heaps of really useful tools in Google Search Console that allow eCommerce brands that sell in multiple regions to target their customers in search. With this in mind, the first feature we configured was regional sitemap.xml files for Remedy's global locations. An example is detailed below for Remedy Drinks New Zealand:
https://www.remedydrinks.com/nz/sitemap.xml
The reason this is a particularly useful feature for multi-region merchants is that it allows you to keep Google's search engines aware of any new content you publish without any manual effort. Not only this, but it's a crucial element for setting up multiple Google Search Console properties per region, which allows merchants to know exactly how many times each of their pages are ranking in their local version of Google (i.e. Google.co.nz), and which keywords they're ranking for.
This methodology for configuring multi-region commerce sites is quite detailed, however very effective for global brands. If you're looking to understand at a local level which of your products are getting the most visibility in search, which keywords and products are working, and where you can make gains, you need to understand your local market to win the war of keywords. Taking a generalised view of your data simply won't suffice in today's ultra-competitive market, and is why groups like Remedy lead their industry.
Linking Search Console with Google Analytics
If you weren't aware, there's a handy means of combining Google Analytics and Search Console data together in GA.
Under the Acquisition menu in GA, there's a Search Console menu. Via this menu, you can link your Search Console data for each of your regional sites with your Analytics profile. For example, with Remedy Drinks Australia, we created an Analytics profile that was tied to the domain https://www.remedydrinks.com/au. Once activated, we linked the Search Console profile for the same domain to the GA profile and had a perfectly configured set of shared search and page data for this region.
This process was repeated for each of the locales; with the result, a data set the various global teams at Remedy Drinks could use to truly understand their business at a regional level. Combine this with Google Analytics Advanced eCommerce tracking attribution at the site level, and suddenly the wider Remedy Drinks group had a game-changing understanding of their business data in place.
Not only could the team know tell which keywords were converting all the way from a single search term in the local search, but they could easily decide where to put more marketing effort as a result of this newfound data set and many others.