PSI Cycling B2B eCommerce Case Study
Client

PSI Cycling

Platforms

Magento, AWS

Solutions

B2B eCommerce, Integrations / Extensions
If you haven't heard of PSI Cycling, you've likely hit the streets on one of their cycling products.
If you're a fitness enthusiasts or road warrior, you may be surprised to learn that PSI Cycling are one of Australia's largest and most successful wholesale distributors of cycling products. Their range includes well-known brands such as Cannondale, Zipp, SRAM, Schwinn, Mongoose, Rockshox and GoodYear just to name a few. Epic.
Recently the team at PSI Cycling came to OSE to deliver a Magento Commerce B2B platform to for their wholesale network. The goal was simple; provide approved bike shops across Australia a location online where they can login and order road and MTB products 24/7.
Challenge accepted.
The Systems: Inform M3, Magento Commerce
Of singular importance when delivering a B2B platform, is ensuring your ERP system data is formatted to seamlessly map to your eCommerce platform. Essentially; "Good data in, equals good data out".
When working with the team at PSI Cycling, our first goal was to ensure the data contained within Infor M3 (PSI Cycling's ERP) was setup for success. This involved restructuring the grouping of data, the attributes and configuration of much of the available SKU's available across the board. This allowed us to achieve a variety of modern commerce objectives such as clearly defined parent child relationships, colour variations, sizing options and other specification-based metrics important to vendors in the cycling industry.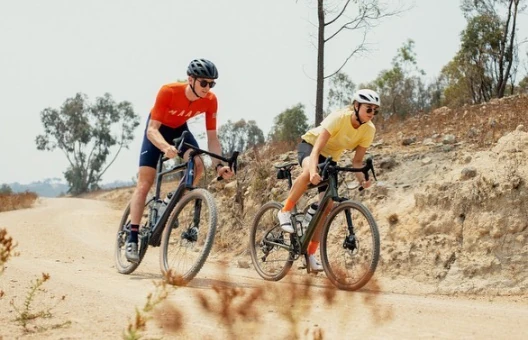 AWS Middleware connecting Inform M3 to Magento Commerce
OSE is a certified Amazon Web Services (AWS) partner, and as such, regularly choose to utilise AWS technologies to build integrations between systems. In the case of the team at PSI Cycling, they required a middleware (a data transportation mechanism) be created to move inventory, sales and product data between each of their platforms.
Although not the first time OSE had delivered middleware for Magento, the interesting component to this build was the complexity of the data in the cycling industry. With so many varying product attributes, we had to ensure that no only was each product specification handled, but would map in an efficient manner to Magento.
From crank lengths, to rim depths, frame sizes and tyre widths, the cycling industry is specification rich. So, to provide the wholesale customer base of PSI Cycling with a fantastic user experience, we needed to ensure they could easily consume the product detail they required.
As part of our middleware layer, we used a series of technologies including AWS Lambda, S3 and EC2 to ensure all of PSI's data remained in perfect sync between ERP and eCommerce platform.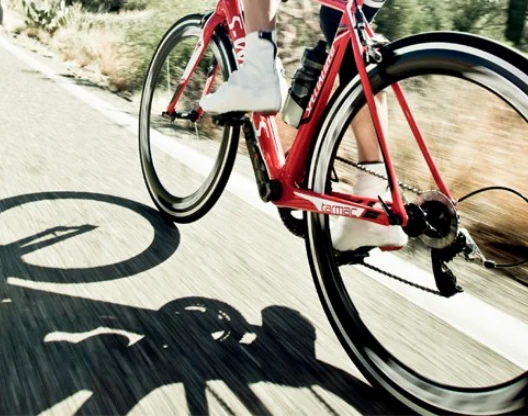 Magento Commerce
Without a doubt, Magento Commerce's B2B functionality is a clear industry leader. From accounts-based purchasing, to negative stock thresholds and back-ordering, elastic search, ease of product management, user permissions, reporting and the ability to handle large SKU counts across the Adobe Commerce Cloud, you really can't go wrong with this terrific product.
As part of this project, OSE worked to setup the PSI's B2B eCommerce store, sync product and customer data via a purpose-built middleware layer (M3 to Magento two-way), and assist with the onboarding of customers starting with an initial focus group.
Given the strength of Magento Commerce's B2B feature set, combined with the extensive documentation and API available online, our team was able to pivot where necessary to deliver functionality that has provided incredible flexibility to the PSI Cycling group.
The benefits of eCommerce B2B platforms
Now several months down the path having transitioned from a largely manual means of selling to a sizable wholesale network, to a fully customisable B2B commerce platform, the team at PSI Cycling have seen fantastic up take from their wholesale network and internal stakeholders.
From ease of purchasing, to quick look-up and product matching, for B2B merchants and customers, it's expected in today's market that you have a system such as that built for PSI Cycling.
The benefits of utilising systems such as Magento are many, but when it comes to B2B, it's the flexibility of the platform to deliver on unique customer requirements which really made this project a winner.
If you're looking to deliver a B2B commerce solution and haven't found the right partner to deliver on your requirements, feel free to reach out to our sales team on 1300 810 920 for an initial conversation.