Louenhide eCommerce Case Study
Client

Louenhide

Platforms

WooCommerce, Klayviyo

Solutions

B2C eCommerce, UX Design
Louenhide are known for their handbags, but staying ahead in the fashion game takes more than just a keen eye for design. To stay relevant, all aspects of your business need to work together.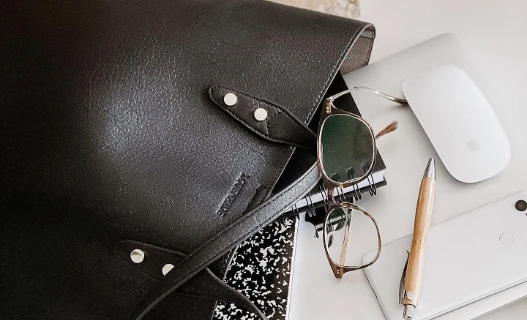 The challenge. To transform the Louenhide business online.
When Louenhide reached out to OSE, they were simply looking to increase the performance of their retail website.
Upon closer look, what we realised was that to offer a truly user-friendly service to their two distinct customer groups, Louenhide required both Wholesale and Retail specific websites.
This fundamental challenge to the way Louenhide operates their business and inventory management was a significant undertaking; but not one the team at OSE would ever shy away from.
Identifying the "right" workflow for Louenhide
Louenhide sells handbags and fashion accessories via a massive network of retailers across Australia and the world. Combined with a growing social media presence and a successful direct-to-consumer eCommerce store, taking the time to optimise a complex business workflow has ensured Louenhide's next phase of growth will be even more successful than the last.
Being an eCommerce retailer in today's market means riding the peaks and troughs of website traffic and sales volumes. To achieve success in this fast-paced environment, OSE employed an array of smart technologies to manage Louenhide's online business.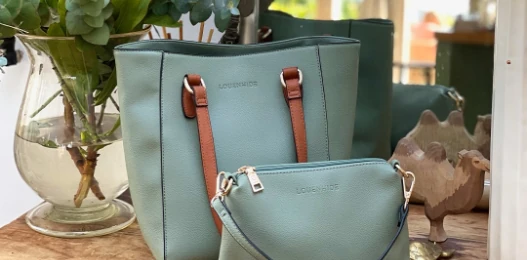 AWS
We configured Amazon's Web Services (AWS) platform to scale Louenhide's server capacity up to 10X during online sales events and email marketing campaigns. Not only this, but when traffic is low, Louenhide only pay for what they use.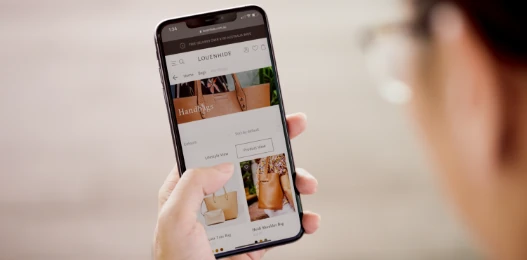 UX re-work
Taking the time to understand Louenhide's wholesale customers meant delivering a UX design that allowed for ease of purchase of multiple products of the same type, separate to that of the standard consumer model where a retail customer would traditionally only purchase a handful of items.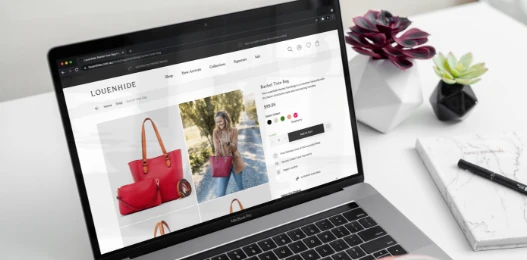 Fast-loading code
Building a product-driven website populated via an external inventory management system doesn't always require a CMS. That's what lead OSE to identify a custom-built PHP Laravel service as the fastest and most flexible option for the Louenhide brand.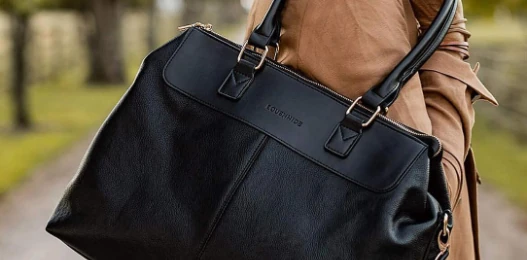 Automated systems
Handling high-volume online sales and wholesale orders means maintaining systems (or should we say data) that all play well together. Using smart data translation techniques, we ensured Louenhide's systems integrate seamlessly and stay in-sync across the board.
Enhanced mobile usability for increased "on-the-go" sales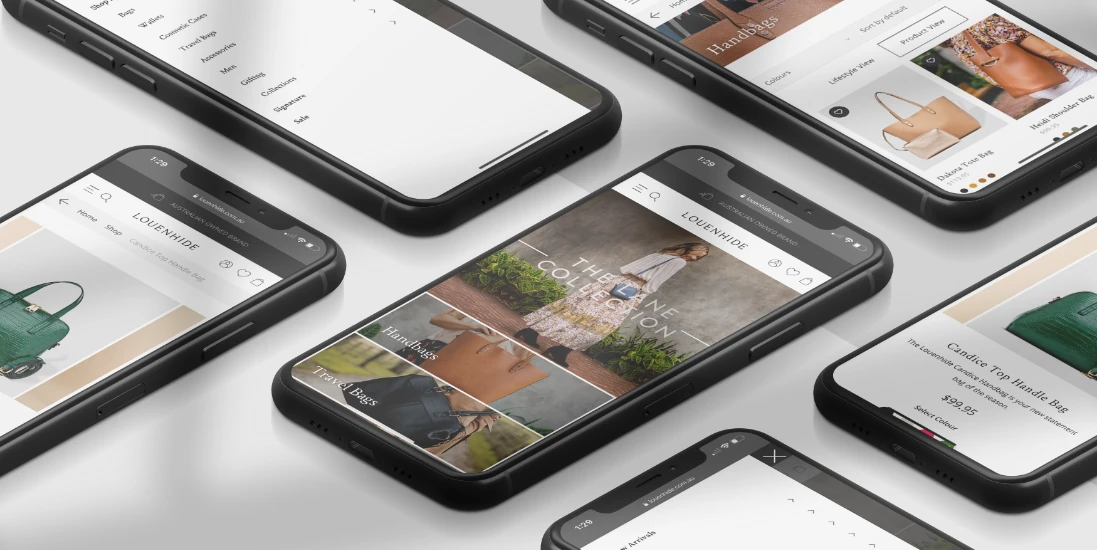 Allowing Louenhide to focus on what they do best.
Louenhide make beautiful handbags and fashion accessories and are a true Australian success story.
The reason Louenhide continue to go from strength to strength is because they have the courage to innovate and review their business on a daily basis.
At OSE we work with numerous organisations in the retail space, but few compare to Louenhide with regards to the commitment shown to their business growth.
"Lou" and "Heidi" of Louenhide are constantly looking to improve their business offering through smart technologies at all levels of their business, and it has been a pleasure to assist their team with their online marketing and business growth.