Highgrove Bathrooms eCommerce Case Study
Client

Highgrove Bathrooms

Platforms

Magento, dotdigital, AWS

Solutions

B2C eCommerce, UX Design
Discover how OSE is working with Australia's leading bathrooms retailer Highgrove Bathrooms to transform their B2C eCommerce channel.
45+ stores. One mission. Providing the best in Australian bathroom renovation and design.
Given the size of Highgrove Bathrooms' business, ensuring the group had the right information to select an eCommerce platform capable of supporting a dynamic and growing franchise base was the #1 goal for the OSE team during the early stages of this engagement.
When Highgrove Bathrooms turned to OSE, we knew Adobe Magento Commerce Cloud was going likely an excellent fit, and it was soon clear would meet the long-term goals of the organisation.
With an increasing number of franchisees joining Highgrove Bathrooms, and an innovative digital roadmap in-place, our team began working to deliver a series of features as outlined below.
Click and Collect at your local store
Using Adobe Commerce's Magento MSI (Multi-Source Inventory) capability, the team at Highgrove Bathrooms are now able to able to utilise real-time inventory levels across their eCommerce channel.
Whether you're creating a new order, editing an existing order, or are on the way to pick up a product for your renovation or trade, your local Highgrove Bathrooms store has got you covered.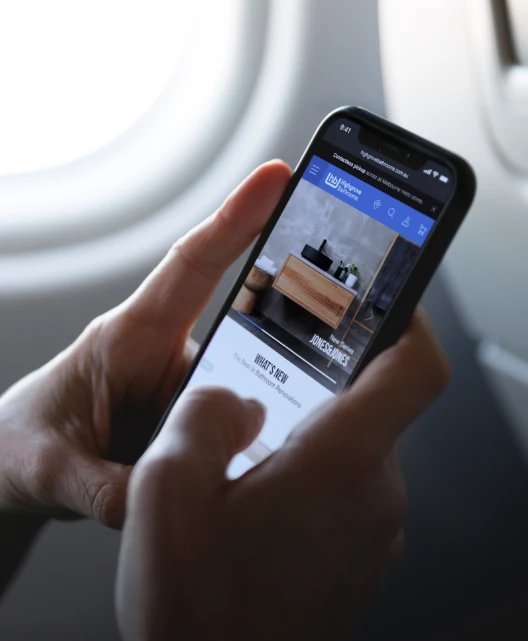 Multiple Payment Methods
Modern commerce requires retailers to ensure they support the payment methods their customers love.
In Highgrove's case, an important feature od this project element was routing funds to franchisees based on geographic location. This key feature is something the OSE team worked closely with Highgrove Bathroom's to deliver using the following payment options:
• Credit Card using Fat Zebra
• ZipPay
• PayPal
Advanced Product Filtering
Looking for a particular item, size, colour or range of product for your renovation? Highgrove Bathrooms makes browsing a highly specific product range a breeze.
OSE have implemented simple filtering by colour, size, range and category so you can find what you need fast!
With auto-loading of products on-scroll, you'll never be short of great options for your bathroom design.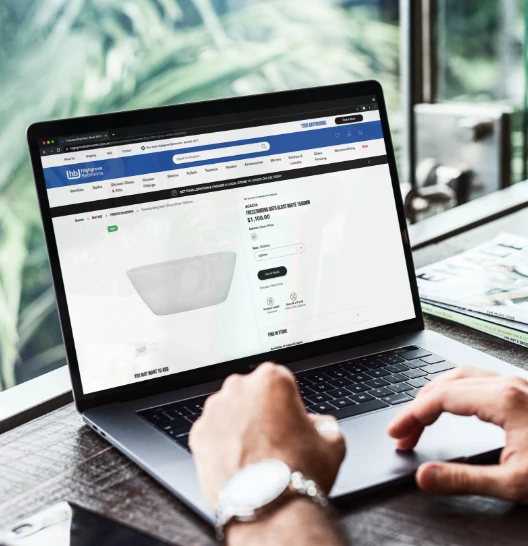 Shipping Estimation
Want to know how much it will cost to ship your bathroom product online? With Highgrove bathrooms, this is as easy as 1, 2 3.
Just use the convenient Highgrove Bathrooms shipping estimator available on all Highgrove Bathrooms product pages. We even offer local delivery on fragile items such as mirrors and glassware from a variety of pre-defined carriers.
Personalise your shopping experience
Regardless of your location across Australia, Highgrove Bathrooms can support you with a speedy shopping experience directly connected to your closest Highgrove Bathrooms store online.
Simply enter your postcode or select your closest store to gain up-to-the-minute product availability and shipping information across a wide range of Highgrove Bathrooms products.
With a growing network of Highgrove Bathrooms stores, your experience with Highgrove Bathrooms' online commerce channel is truly industry leading.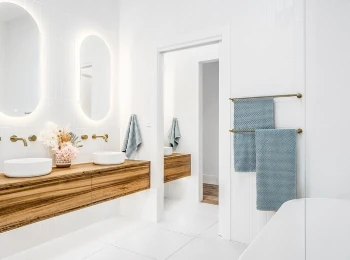 Order and Invoice History
Whether you're making a purchase at your local Highgrove store or checking-out online, your full order history is available from your Highgrove Bathrooms online account.
Simply login to your My Account area and choose Order History to view your purchase history.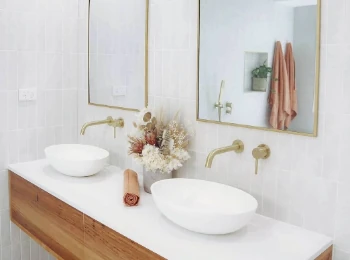 Take a Bathroom Masterclass
Looking to tackle a particular job on your own? Why not take a Bathroom Masterclass?
Learn from experienced trade professional the best-practice methods of delivering fantastic bathroom makeovers with comprehensive video tutorials from the Highgrove Bathroom's team.
Simply visit our Bathroom Masterclass for more details.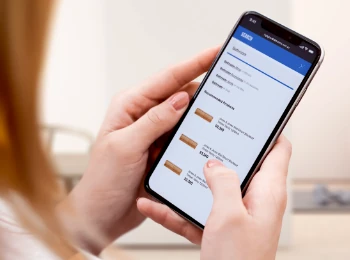 Advanced Search
Looking for a smarter way of finding products online?
OSE have worked with the Highgrove Bathrooms team to implement Magento Commerce Elasticsearch functionality to make finding bathrooms products a snap.
Take advantage of product recommendations, keyword suggestions and mis-spelling support when searching for any of the products across the Highgrove Bathrooms range.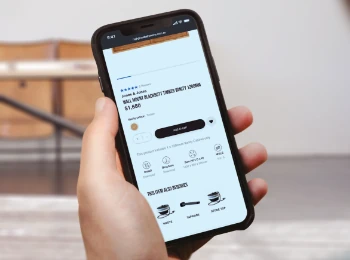 Bookmark your favourite items
Choosing the perfect product for your renovation takes careful research and consideration.
Sign-up for an account with Highgrove Bathrooms and you can begin storing your favourite products so you don't miss a beat.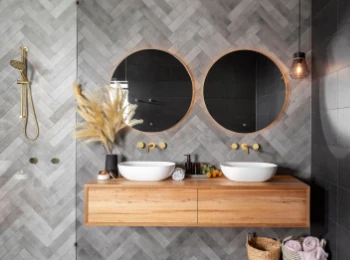 Bathroom Design Ideas
Get all the latest tips and tricks from the Highgrove Bathrooms team for your next home improvement.
Whether you're installing a new shower, vanity or doing a complete bathroom renovation, check out the wide array of Design Ideas online with Highgrove Bathrooms.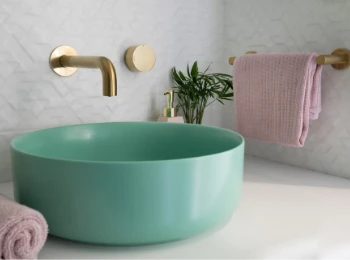 Looking for a bargain?
Browse from a wide range of sale items on the Highgrove Bathrooms website.
Purchase items at runout or discounted rates from a massive array of product categories and ranges to deliver the winning solution for a rock-bottom price.