GlamaCo Magento PWA eCommerce Case Study
Client

GlamaCo

Platforms

Magento

Solutions

B2C eCommerce, Headless Commerce
Learn how beauty trade store group GlamaCo is working with OSE to deliver industry-leading Headless Commerce technology using Adobe Magento.
With an every-increasing brand and product range, the new GlamaCo site delivers a user experience loved by their customers.
Whether you're searching for a specific product, are a fan of a particular brand, or simply looking to find a deal on a hair or skincare product, GlamaCo has got you covered.
OSE has partnered with GlamaCo to rebuild their existing Magento 1 site in the Adobe Cloud using Magento PWA Commerce technology.
From advanced search, to a completely new look-and-feel, enhanced product data and structures, let alone lightning quick mobile and desktop performance; GlamaCo now leads the pack in the beauty trade industry online.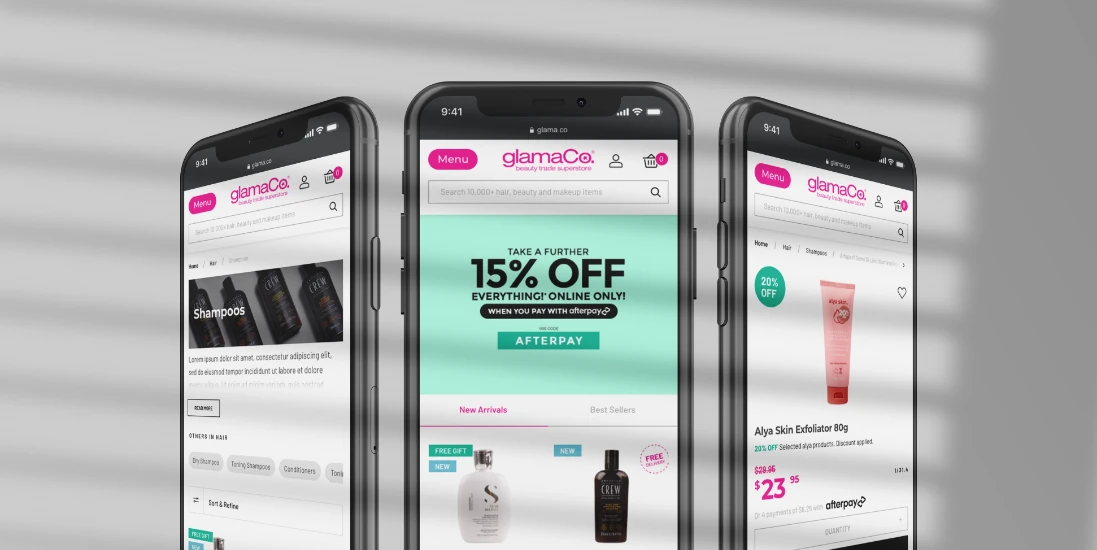 Algolia Elasticsearch
Given the vast array of product names and SKU's across the GlamaCo eCommerce solution, smart search technology such as Algolia Search was always going to be an excellent choice for GlamaCo.
OSE worked with the team at GlamaCo to implement Algolia Search to index their products and brands offering both predictive search with preview, synonym matching, key term redirections and in-page searching.
Looking for your next beauty product online? Find it faster with greater accuracy at glama.co.
Adobe Commerce (Magento)
Due to the feature roadmap the team at GlamaCo has in-mind, their successful use of Magento 1 in the past, and extensive product range including a diverse attribute set; Adobe Commerce was clearly the perfect eCommerce platform for this build.
From support of extensive product catalogues, to the strength of the Magento API, powerful ability to rank in search engines, and overall flexibility; Magento proved yet again a fantastic basis for GlamaCo to build their online sales channel from.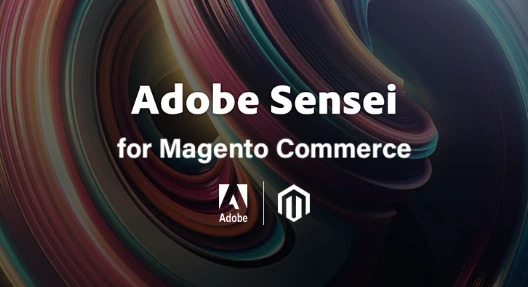 Product recommendations using AI-powered Adobe Sensei
When navigating GlamaCo's new commerce site, you'll experience AI-driven product recommendations delivered by Adobe Sensei.
This AI-powered machine-learning technology allows eCommerce retailers to deliver highly relevant product recommendations to their users in real-time and upon repeat visitation with increased accuracy as the service learns from consumer behaviour.
Using Adobe Sensei, OSE was able to deliver a series of smarter functional implementations that separate the GlamaCo eCommerce offering apart from their competitors, and provides their customers with the best possible service to browse their products online.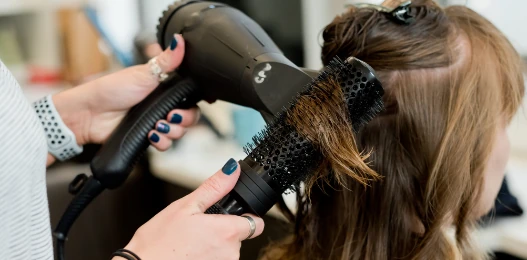 Super-fast Page Load Times
As per any eCommerce build delivered by OSE, ensuring page load times are as fast as possible was a major consideration for the team at GlamaCo when it came to time for their new Magento 2 site.
OSE has a proven track-record of improving existing load times and setting up platforms for maintainable fast-loading times that won't drop over time.
From keeping HTTP-request counts to a minimum, to using modern image formats and ensuring server response times weren't lagging, GlamaCo's new eCommerce site is a performance machine on mobile and desktop devices.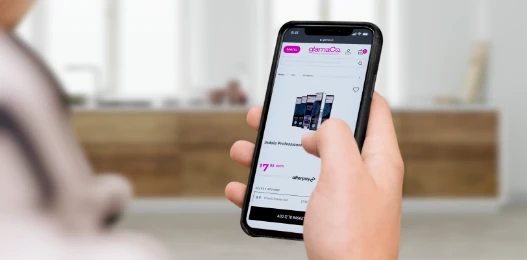 Mobile-first Design
At OSE, our team of UX specialists delivered a mobile-first design for the GlamaCo team to support their high percentage of mobile users.
Like most eCommerce sites these days, GlamaCo sees an average of 70% plus of their user base on mobile devices per month, so needed to ensure that locating and perusing products on their site was as easy and informative on mobile as it was on desktop.
With this in mind, the OSE team presensted each of the page designs for this build in Adobe XD without showing any desktop screens. The result; the GlamaCo team was thrilled, as they could see just how big a difference this would make to their users moving forward.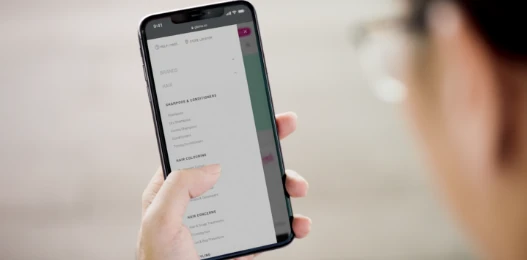 Structured Data
If you're not familiar with structured data that's OK. It's the code behind the scenes that allows you to better describe your pages to Google so they can display extra information about your pages to their users.
This includes product ratings, stock availability, pricing information and many other items which allow eCommerce merchants to rank higher in Google.
As part of this build, OSE ensured all pages delivered on the glama.co site included structured data to ensure their business had the best possible chance of ranking prominently in Google for the terms that mattered most and delivered the best possible ROI.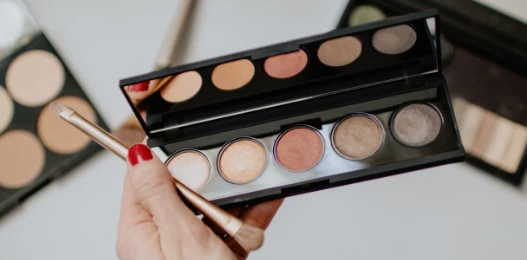 A Platform for the Future
The team at GlamaCo are growing their business, and constantly looking to expand.
With this in mind, choosing a digital commerce channel and setting it up to support their long-term business plans with a partner who will be there for the road ahead was a major consideration for the team.
At OSE, we've known the GlamaCo group for a while now, having supported their M1 site. This project meant a lot to us, and are really proud to have been given the opportunity to deliver this PWA implementation of Magento Commerce, and look forward to supporting the GlamaCo business.