Direct Wholesale: Information Architecture & Product Remapping
Client

Direct Wholesale

Platforms

Magento

Solutions

B2C eCommerce
Discover how OSE is working with trade supplies retailer Direct Wholesale to deliver the perfect information architecture (IA) for their diverse product range.
If there's one thing in eCommerce we love at OSE, it's driving organic traffic to our customers websites. Because the cost of organic traffic is so low, has strong conversion rates, and takes a lot of the guess work out of what we should be implementing across eCommerce sites, this revenue channel is a must for serious eCommerce merchants.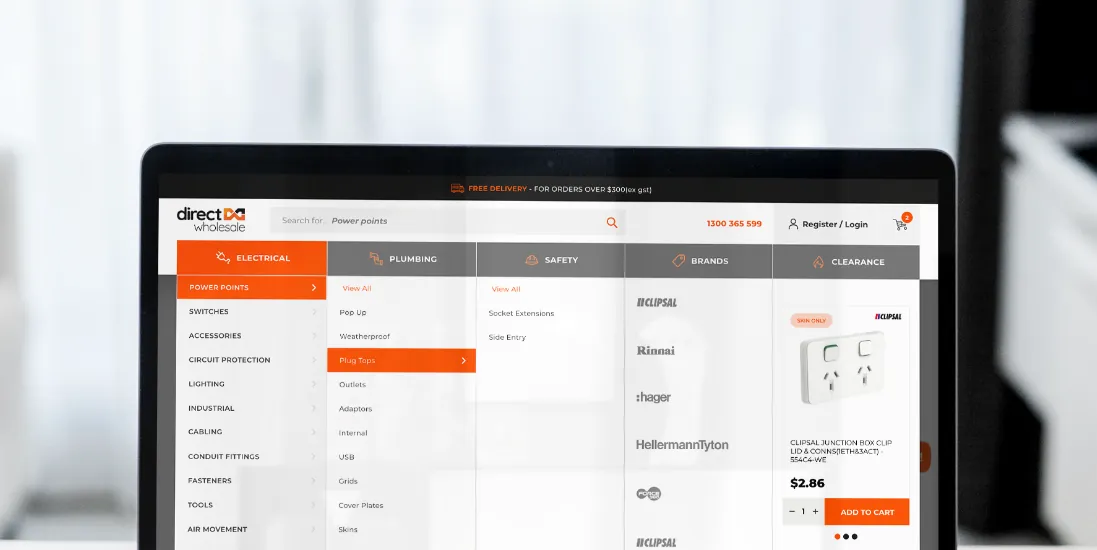 Key to boosting organic traffic
In the case of Direct Wholesale, this customer was looking to boost the organic traffic base coming to their online store. To do so, we quickly realised that the best way to achieve this was a complete overhaul of their information architecture (IA), to clearly describe to both search engines and their active user base their available product range.
The fundamentals of this strategy involved engaging a partner of ours Megantic, who assisted OSE to define the IA of the entire site. This revolved around a detailed research phase which established key page categories (IA), decisions around use of terminology for those categories, detailed page descriptions, title tags and on-page headings for bleeding-edge search engine optimisation.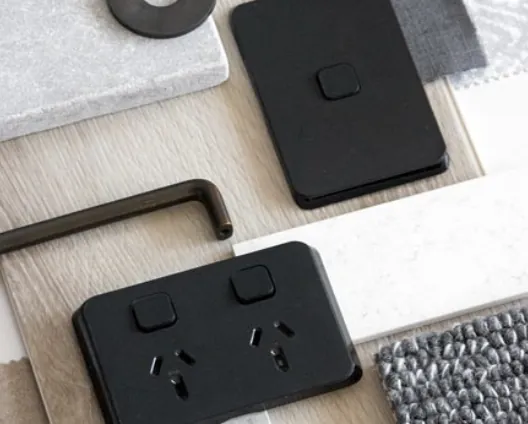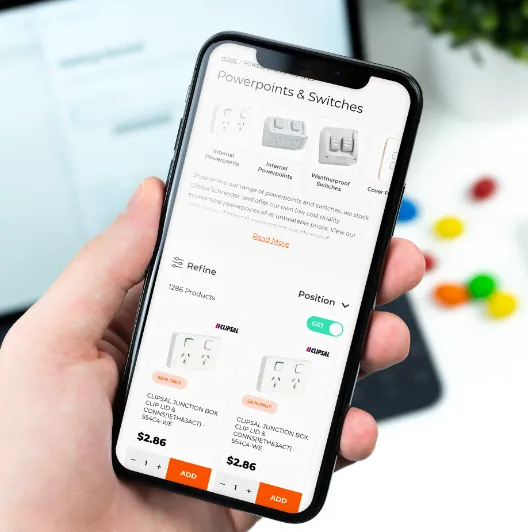 Matching Customer Potential with Technical Reality
When SEO works, it's based on data. What we mean by this, is that customers who see significant organic traffic volumes to their site have always taken the time to understand where search volumes exist in relation to their product base, and have designed a category structure and associated product catalogue around those key terms to drive revenue.
For example, in the case of Direct Wholesale, Megantic found there was well in excess of 1,700,000 relevant searches undertaken in Australia each month related to their current catalogue of products. This monthly search traffic, if targeted correctly, had the potential to open up a huge relevant incoming user base. However, as with all eCommerce sites, research and page structure only works if the following technical fundamentals are put in place:
• Ensuring the category structure and relevant products are mapped to each category
• Title tags, meta descriptions and on-page content is drafted to support both short-tail and long-tail search terms
• Structured data is put in place to clearly describe to search engines such as Google what on-page category and product content is about, ensuring prioritisation over competitor websites
• Page speed is improved in particular across mobile devices where eCommerce sites are seeing upwards of 70% access in most industries
The Best Website in the World is Useless Without Amplification
Our job at OSE is to build our customers the best looking, technically smart, fast-loading website we can. However, without a marketing strategy that includes organic search, the chance of success for the merchant is much lower than if you were to include an ongoing search strategy that begins with a detailed research phase.
At OSE, we strongly suggest companies who either have an underperforming eCommerce site or are looking to build a brand-new site include an IA research phase in their commerce budget. By doing so, the difference is literally access to millions of relevant searches each month you would otherwise be missing out on, that will inevitably translate to dollars in your pocket.
I've always liked the term "setting yourself up for success" in the eCommerce industry, and I can't think of a more relevant reference than undertaking an SEO research phase as the basis of your eCommerce strategy.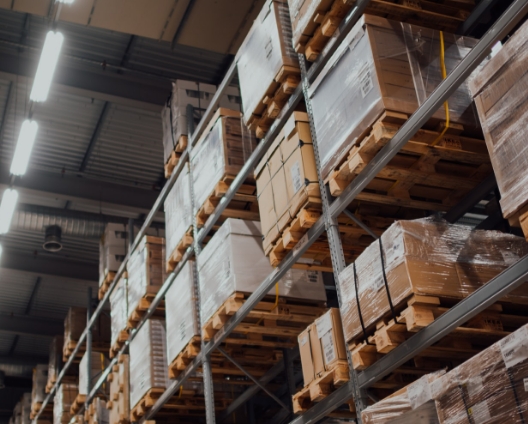 Beating out the Competition
When it comes to organic traffic, there's no secret that in most industries there's plenty of it. However, as you've probably heard, the lion's share of that traffic goes to companies who sit at the top of search pages in position 1 and 2.
In the case of Direct Wholesale, there was a huge opportunity for the group to structure their online business around achieving SERP (Search Engine Ranking Position) 1 and 2. By developing a technical strategy that was supported by data, Direct Wholesale sees a significant increase in organic traffic each month, and as a result, record sales.
The combination of a well-researched IA, fast-loading pages, mobile optimised UX and smart behind-the-scenes data structures that describe to Google and other search engines what their pages are all about, is what's driving Direct Wholesale to become #1 in their industry across most leading search terms.
Where Direct Wholesale have come from and are going to, is achievable for most eCommerce stores if the right approach is taken. This involves isolating key parts of the puzzle, and optimising them to be best-in-market.
This process and way of thinking can take time, but in commerce, it's the only way to win.
If you're tired of finishing top 10, or simply being average and happy with your online sales, reach out to OSE. We're in the business of delivering best-in-market solutions for our customers and will ensure you get there.