Roof Racks Galore – Magento 2 Migration to AWS
Client

Roof Racks Galore

Platforms

Magento, AWS

Solutions

B2C eCommerce
If you're running a successful online store like the team at Roof Racks Galore, ensuring your hosting is best-of-breed is a must. Learn how OSE assisted RRG to migrate to AWS.
Roof Racks Galore (RRG) is Australia's leading supplier of roof racks, bike racks, platforms, trays and roof boxes.
Whether you drive an SUV, 4x4, sedan or hatch; the team at Roof Racks Galore can assist you to find the perfect solution for your vehicle.
With products from Thule, Yakima, Prorack, Rhino-Rack and many others; Roof Racks Galore came to OSE with the goal of migrating their Magento 2 instance comprising 35,000+ products to Amazon Web Services (AWS).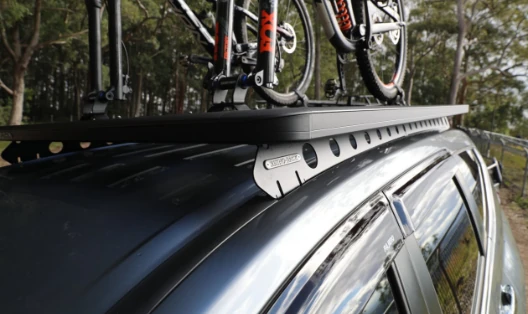 Driving the decision to migrate from their existing hosting provider to AWS, was a series of common issues OSE see with high-traffic and rapidly growing eCommerce customers. This included:
Scalability
AWS' ability to scale during high-traffic sales periods and the like is second to none. Even if down-time is required to increase the size of database or server instances, this is only a matter of a few minutes which can be undertaken after-hours. Not only can servers be scaled with ease, but they can be scaled for limited timeframes, ensuring you only pay more in the times you need to, not for the duration of your engagement with Amazon Web Services.
Security
One of the features which is very under-promoted in market when it comes to AWS solutions is their firewall technology, AWS WAF. Amazon's Web Application Firewall (WAF) is a simple to configure firewall which is extremely powerful and can be enhanced and configured on the fly. OSE deal with a number of eCommerce merchants who are see a great deal of bot traffic and often utilise services such as AWS WAF to handle these pesky requests.
Backup and Disaster Recovery
When you have as many products for sale as Roof Racks Galore, you definitely don't want to find yourself in a situation where you have to update large data sets because you failed to procure a suitable backup solution. Amazon's reputation in this space was one of the main drivers for migrating to AWS for RRG, as it allowed the team to implement a backup solution that not only limited strain on the front-end of their store, but was easy to recover if there was an issue where a rollback was required.
Database
Magento can be installed on a variety of database variations, but in the case of Roof Racks Galore, we decided the Amazon RDS Aurora was the best option. Not only does Aurora allow you to upgrade database size (power) without any down time whatsoever, but gives you fantastic control on how you can configure both read and writer instances which is critical to eCommerce merchants. If you haven't heard of Aurora or aren't familiar with this technology, we certainly recommend taking a read of the documentation.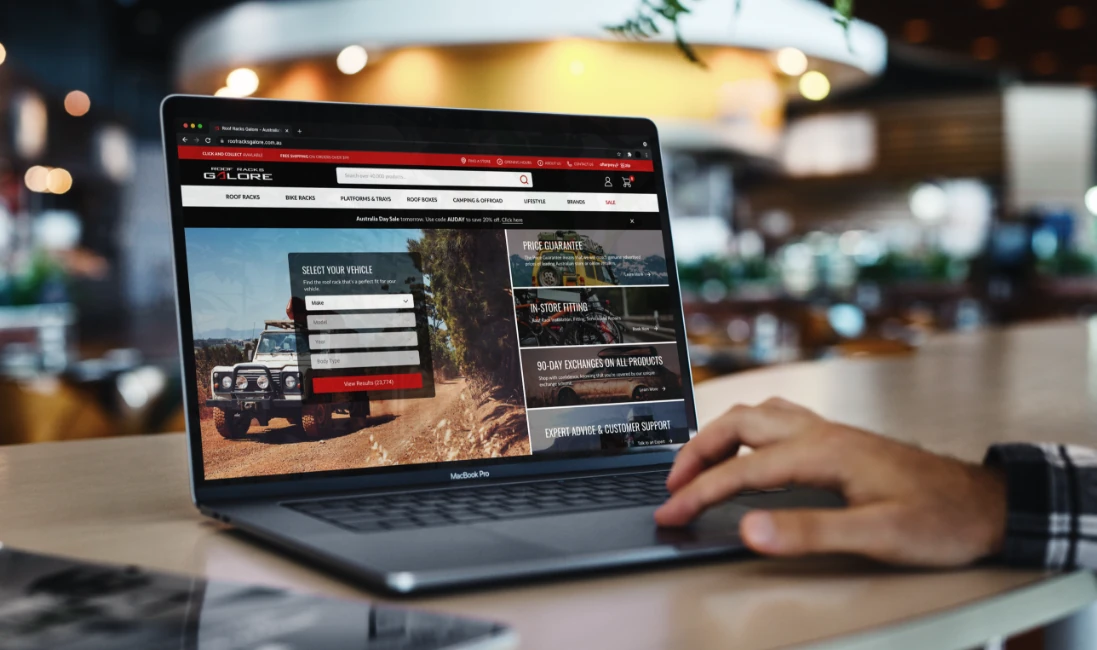 Working with Deployment Pipelines for eCommerce Merchants
If you haven't heard of a Deployment Pipeline before, it's basically a means of transitioning code between environments for testing and rollback purposes. With this in mind, OSE utilised services such as BitBucket and AWS CodeDeploy to automate the deployment of the code which runs their Magento 2 instance.
Our team configured three environments, these being; Integration, Staging and Production. Integration to test our work, Staging to showcase work to the customer and gain approval for migration to Production, and finally Production where we push code live.
This model is quite common in modern commerce / software development, and was something we worked hard with Roof Racks Galore to perfect. This process allowed RRG to be confident in the work being produced for them was thoroughly tested prior to release, across a nimble series of environments where we could roll back work if required. This process also removed a great deal of manual intervention which was a major win for the group.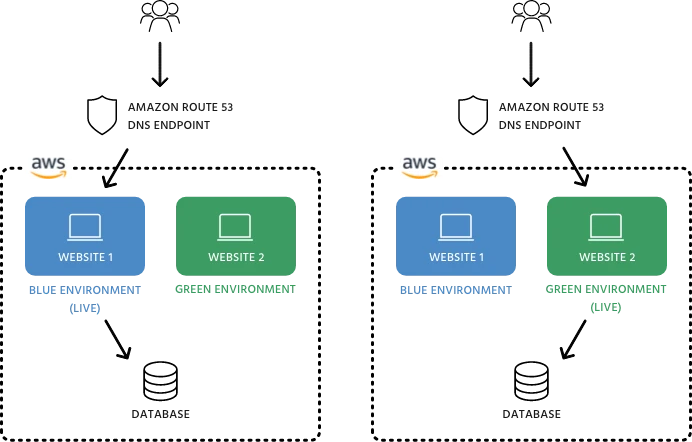 Page Speed and Performance Reliability
There's nothing worse than visiting an eCommerce site which performs slowly (i.e. page load times are terrible) or seems to be a bit "hit and miss" when it comes to whether pages are going to load at all.
When it comes to website development, it's not the "Blue Screen of Death" you should fear these days, rather the "Spinning Wheel of Death" as the phrase has been coined.
Blank white pages, loading wheels that never seem to end, these are caused by server and code combinations which are not well-suited to each other or a resource hungry.
One of the great benefits of Amazon Web Services is that you have a fantastic ability to diagnose issues if they do occur. From diagnosing code loops using tools such as Blackfire.io, or server load issues with services such as NewRelic, optimising complex code and server configurations is available to DevOps technicians to perfect which has a real and lasting effect on eCommerce merchants' success, and was a major reason RRG moved to AWS and why they remain a clear market leader today.